In October 1954, Hurricane Hazel hit Canada. The destruction caused was horrifying. More than a hundred houses were brought down to earth. The Rouge River's course was changed at more than 20 points.
In response, the Toronto and Region Conservation Authority (TRCA) was formed, which aimed at looking at helping build the park.
The history and the timeline
An advisory committee, set up in 1990, was given the responsibility of drafting a park management plan. The plan was to ensure protection of the ecology of the Rouge Valley Park. This was the first time plans to create the Rouge Park were announced.
In 1992, the committee wanted the parks' boundaries to be extended.
In 1999, there were the first major tremors that were felt. The fault line was not inside the Rouge Valley, but around it. This was probably a direct consequence of the construction and development that had been allowed on conservation lands.
There were further plans to cut off the only ecological corridor, south of highway 401, from the Rouge Park.
And more private developers got access to the headwaters of the Rouge River in Richmond Hill now. It was a result of conflict between long-term goals of a (almost permanent) stewardship and the steward's short-term economic needs.
Progress
Many members of civil society have come forward to right this wrong. Many NGO's have been formed for the purpose.
In order to start the Park, the Ontario government would have to first transfer lands to the federal government, something that some conservation groups do not think would keep the land safe from development and overuse.
A legal analysis done by Ecojustice brought out the vulnerability faced by critical ecosystems under the federal laws drafted to govern the proposed Rouge National Urban Park.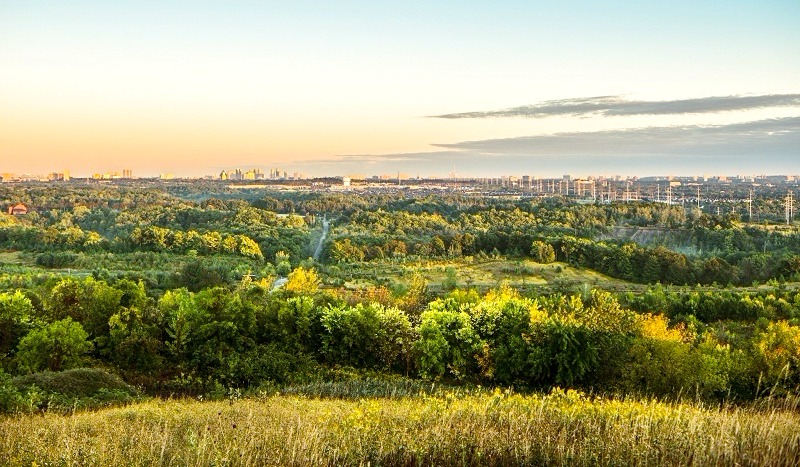 The Ontario government, to its credit, paid heed to the groups' appeal to reconsider the plan to transfer the lands. Ontario declined to transfer its lands to the federal government until one drafted stronger legal protections.
Ecojustice vows to continue to support groups fighting for the country's environment.
Individuals and groups from many parts of Canada continued to provide support to the cause.
And the results are encouraging.
The federal government announced its intention to increase the ecological protection of the Rouge National Urban Park and allow farms in the park leases of upto thirty years.
Late in 2017, Ontario announced plans to further transfer huge tracts of land to Parks Canada. Ontario's Economic Development Minister, Brad Duguid, expressed gratitude towards individuals and groups who have been fighting for decades to protect the area. He offered special thanks to 'Mother of the Rouge', Lois James, 94, and also Jim Robb, who have long been in the forefront of this ecological battle.
New amendments to the park legislation, which were introduced in 2017, in parliament formally expanded the park's borders by about 17 square kilometers. It also made ecology one of the main issues for the park's management.